As a florist or floral designer, you're always on the lookout for fresh ideas that will inspire your designs in this busy season ahead!
We've made some inspiring Christmas mood boards with our farm-fresh flowers inventory. You can really feel the love and joy coming off these photos!
This is the perfect way to get into that Christmas spirit. You can create your own personal winter wonderland with our wholesale flowers inventory.
A very red Christmas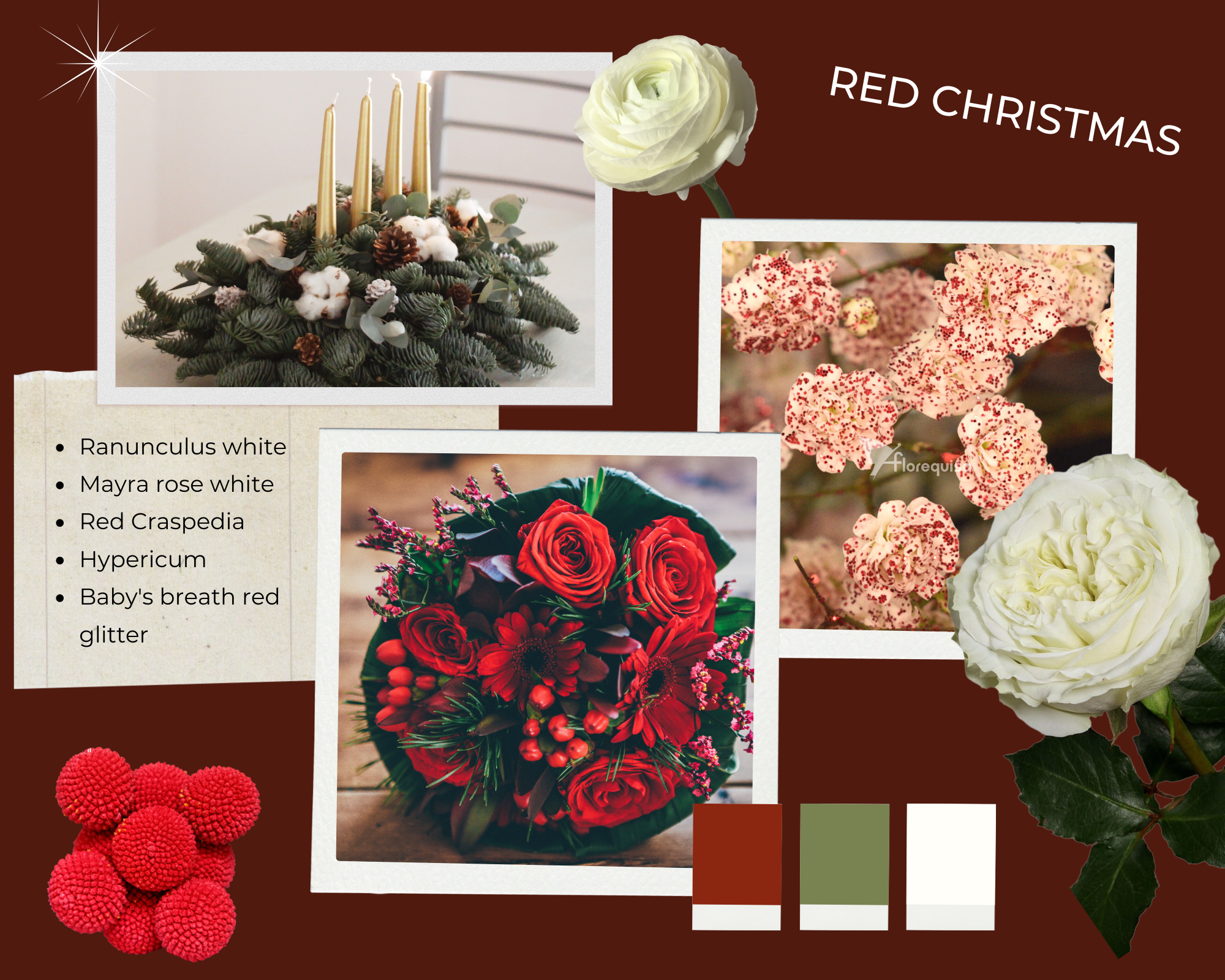 Flowers used: Ranunculus white, Mayra's rose white, Red craspedia, Hypericum, Baby's breath red glitter
Are you going for classic red this season? Our top-seller flowers, during the Christmas season, are still red roses. Their vivid red colors perfectly match the traditional colors of Christmas. This shows that red roses aren't just for romantic occasions, but versatile for many different seasons!
A color scheme with classic red, green, white and gold is timeless!
White - Blue Christmas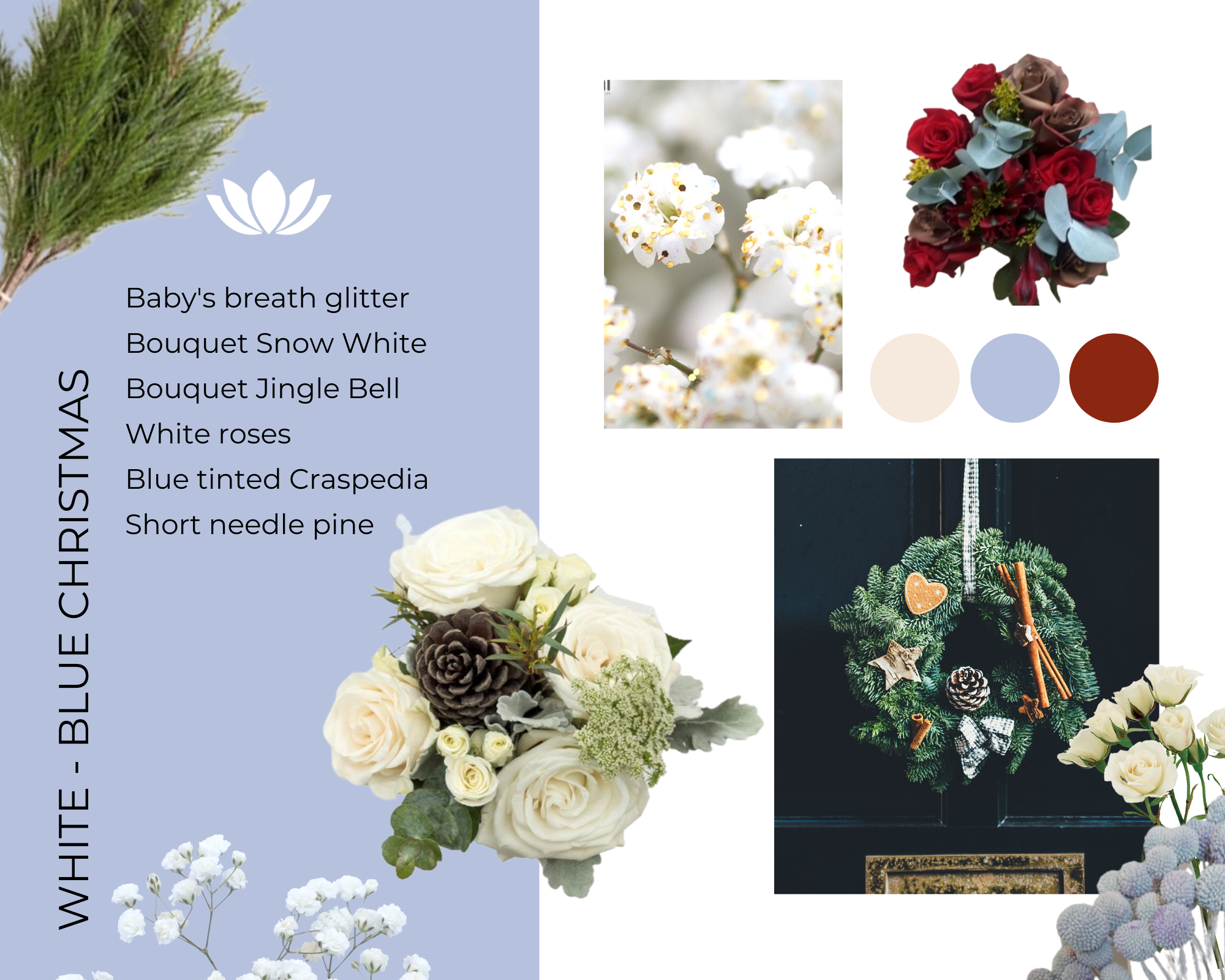 Flowers used: Baby's breath glitter, Bouquet snow white pre-made, Bouquet Jingle Bell pre-made, White roses, Blue tinted craspedia, Short needle pine
Winter is often associated with the colors white and blue. This color palette above is a bit out of the ordinary. A blue and white toned color scheme can be perfectly mixed with gold and warm brown tints to add a little extra warmth. Adding gold and dashes of red for more contrast. When you use both warm dark red and Christmas green is a fresh accent color, it matches harmoniously.
Burgundy Christmas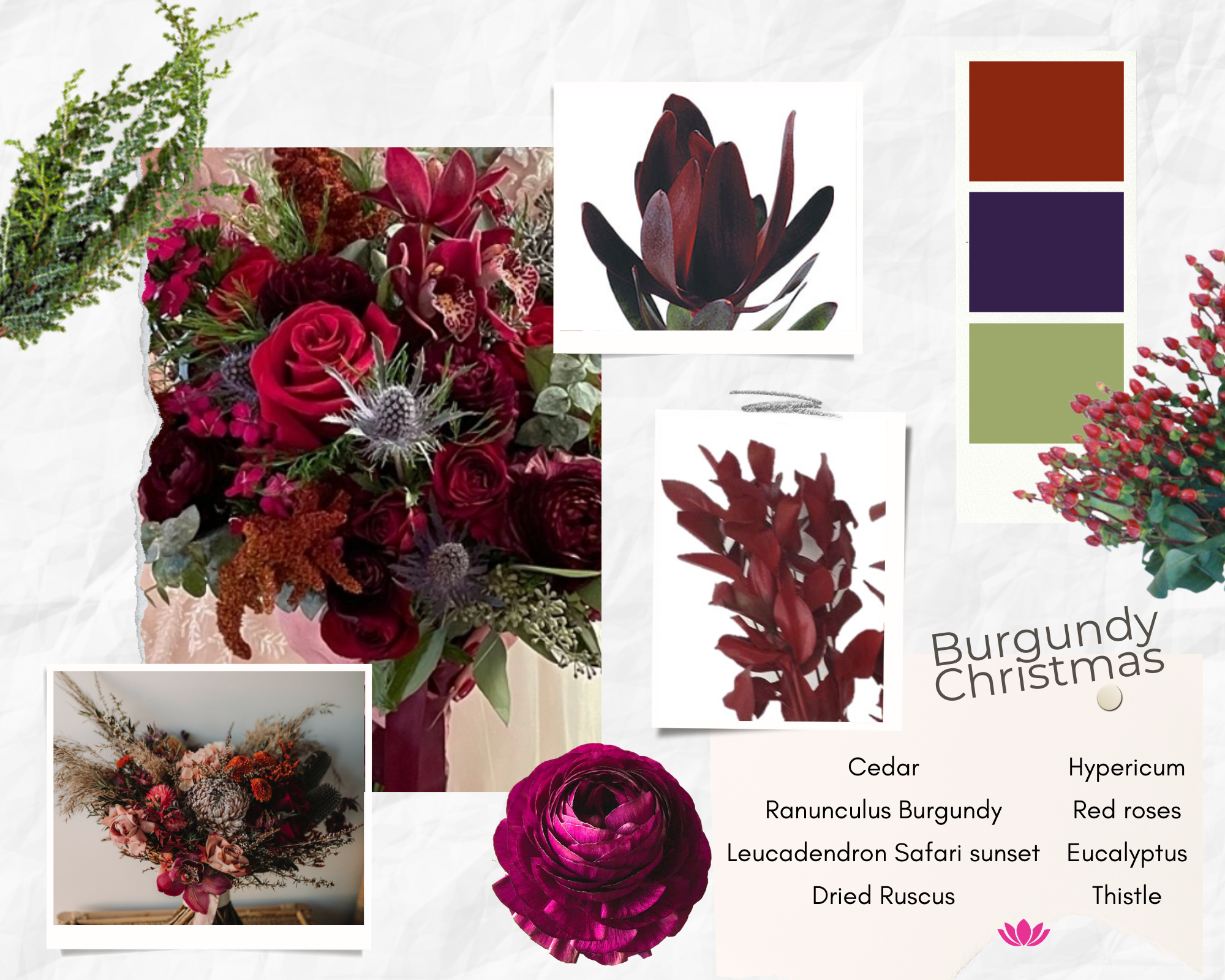 Flowers used: Cedar, Ranunculus burgundy, Leucandendron safari sunset, Dried ruscus, Hypericum, Red roses, Eucalyptus, Thistle
Burgundy is a wonderful color that can be used in all seasons year-round. If you pair it with warm tints of green and red it will make your design a sophisticated and soft vibe. Try adding a little touch of ivory, which conveys pureness and elegance.
Soft and Pastel Christmas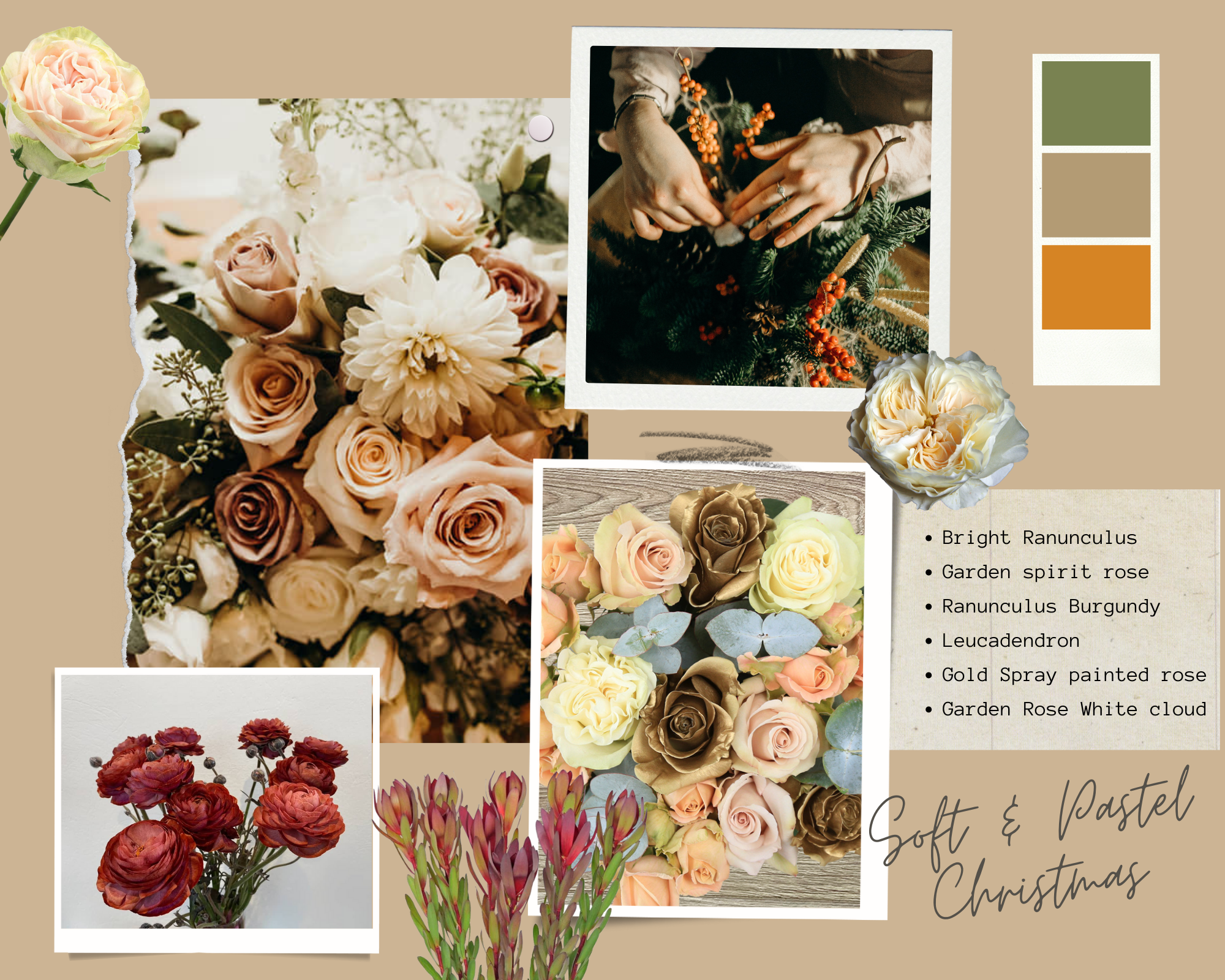 Flowers used: Bright Ranunculus, Garden spirit rose, Ranunculus burgundy, Leucandendron, Gold spray painted rose, Garden rose white cloud
A dreamy combination between taupe, warm red or burgundy and ivory white make for a gold pastel effect. This soft, feminine color combination is quite the opposite of traditional reds and greens but has become a modern classic in recent years. Try to mix in natural pinecones and gold ornaments to really add that touch of warmth to your design!
Want to get inspired by more moldboards? Check out our other seasonal moodboard blog!