Hypericum Berries, commonly known as St. John's Wort, are perennial shrubs that often come in a variety of colors such as: reds, greens, whites, pinks and deep black. They are often used in wedding bouquets, seasonal table displays, and floral arrangements. The abundance of color choices make them a versatile go-to for many floral designers.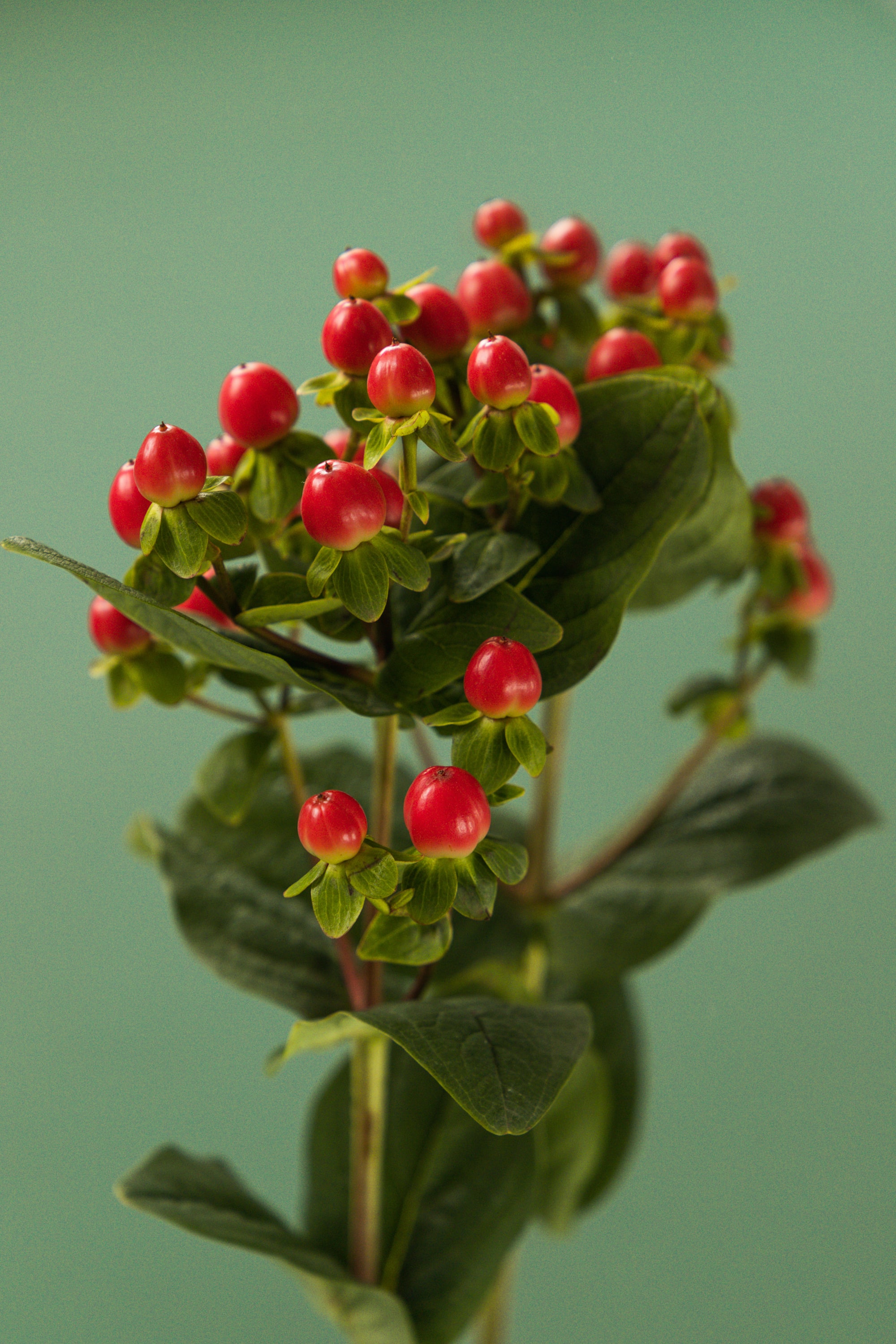 Credit:Photo-Jennifer Grube
---
Christmas table settings are a brilliant way to highlight these cute little berries. Adorn your table with large and small centerpieces utilizing the Hypericum Berries. The most commonly used Hypericum's during the holiday season tend to be the bold reds, whites and green bunches.
You can find our varieties here: Hypericum
---
In the image below, this stand-alone centerpiece captures everyone's attention. The stunning red roses and kale greens give a great stage for the red Hypericum Berries to show off.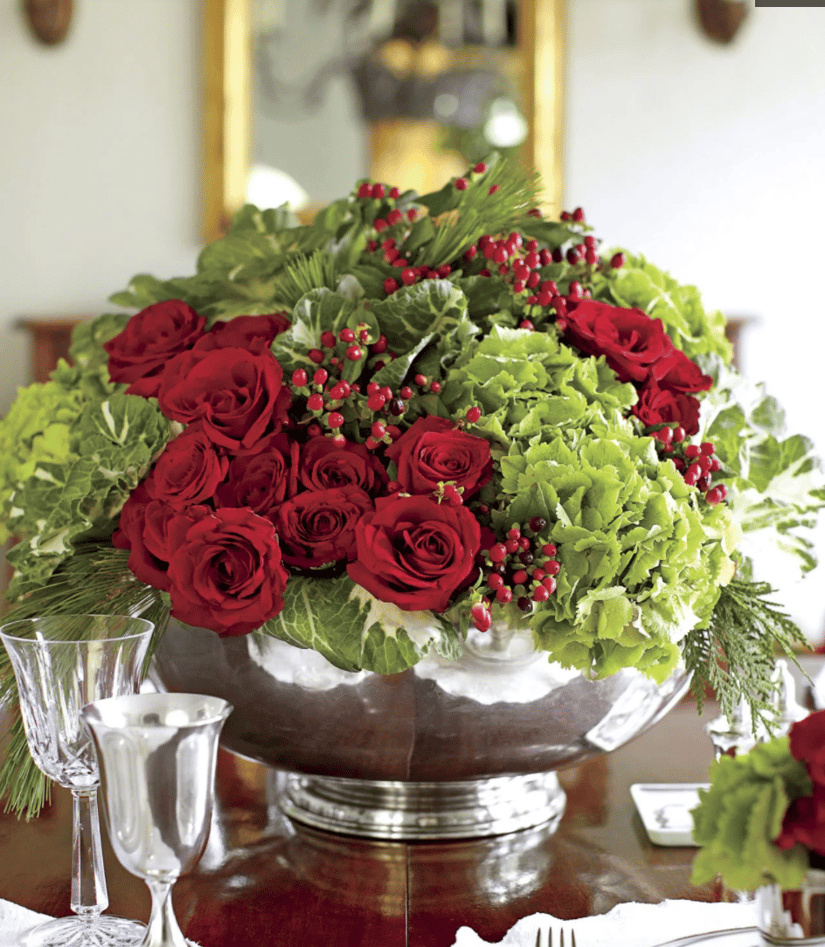 Credits: Photo-Melina Hammer, Styling-Heather Chaddouck Hillegas & Buffy Hargett Miller
---
The image below shows another colorful Christmas display with the use of Hypericum. The red berries are thoughtfully added to the mix of pine greens, apples, pears and Amaryllis as a garland table sash woven through the table's setting.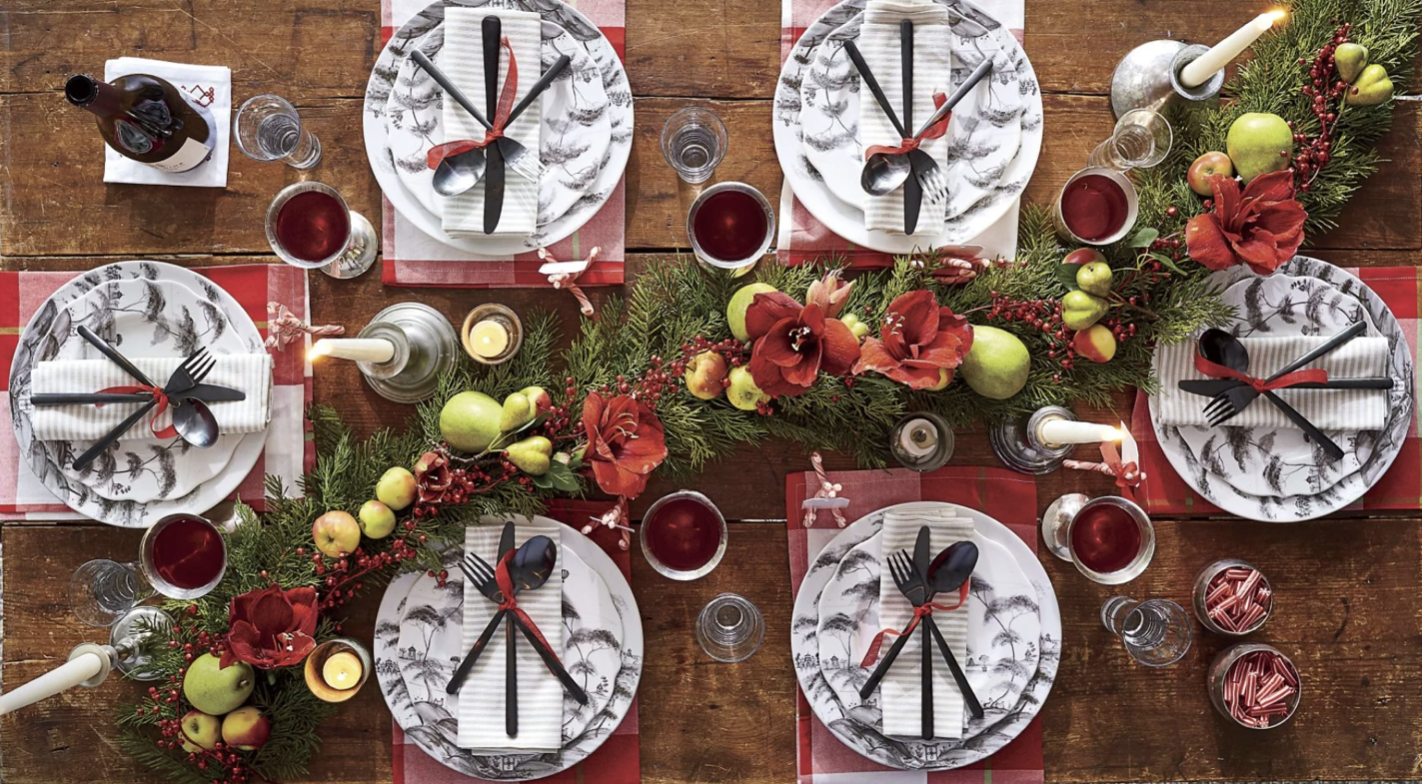 Credits: PhotoHector Manuel, Styling-Buffy Hargett Miller
---
Hypericum is also known for their healing properties, associated with good health and to also help calm anxiety and depression. So, Christmas is a wonderful time to add these cheery accents into your displays, bringing with them, the essence of good intentions and wellness to the holidays.
Seeking more inspiration? Check out our blog on mood boards »
Check out our Christmas mood-board collection to get even more inspired! »