Most Popular Flowers for Spring and Easter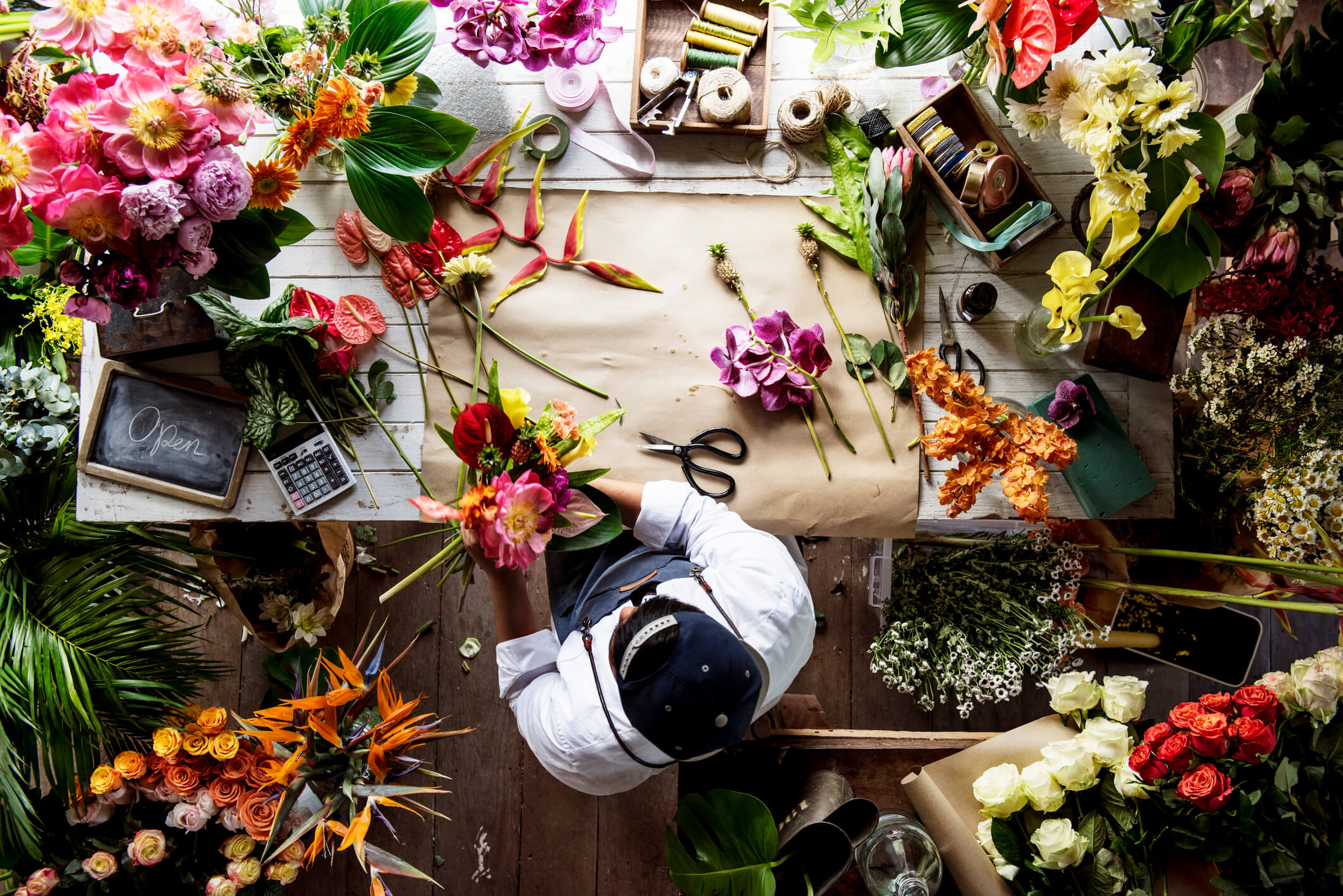 Spring is in bloom! Between Easter, spring weddings, parties, passover, and seasonal bouquets, Spring is one of the busiest times of the year for floral professionals. Whether you're stocking up or need to place special orders, it's important to plan ahead.
Want some inspiration? Check out our list of the best-selling seasonal Spring flowers.
1. Lilies
A tried and true Spring favorite, Lilies are the quintessential Easter flowers. Just like most other types of flowers, lilies carry a symbolic meaning. Although different species and colors have different meanings, Lilies in general symbolize purity and rebirth, an obvious match for Spring.
White Easter Lilies are one of the best-selling Spring lilies, and are also popular for weddings and funerals. Symbolizing reawakening and renewal, it is perfect for Spring and Easter.
Another beloved lily species is the Starfighter lily. A constant best-seller, its gorgeous pink petals speckled with darker spots and distinctive fragrance make it a favorite for Spring arrangements. Pink lilies symbolize love and femininity.
Other popular colors for Spring include yellow lilies which symbolize sunny happiness, red lilies which are associated with love, and orange lilies which exude positivity and confidence.
2. Ranunculus
Another Spring and Easter favorite is the Ranunculus. Delicate yet durable, this flower is one of the most versatile flowers and always looks beautiful tucked into flower arrangements, or on their own.
Symbolizing charming love, they have become more popular than ever in recent years. They come in a wide variety of colors, and the most popular colors for Spring include peach and yellow.
Ranunculus are extremely long-lasting despite their paper-thin petals, which also make them one of the most popular flowers.
3. Garden Roses
Another flower that has become increasingly more popular in recent years, Garden Roses are truly stunning and consistently turn heads.
Similar in its look to the peony, garden roses are different from other roses due to their huge heads, large numbers of petals which give them a ruffled look, and bewitching fragrance. Also known as cabbage roses, they are considered to be luxurious and high-end.
Although Garden Roses look beautiful in flower arrangements, they also look absolutely gorgeous on their own.
A few of the most popular shades of garden roses for Spring and Easter include peach, pink, yellow and coral.
4. Hyacinths
Hyacinths are associated with Spring for many reasons. Their origin story can be traced back to Greek mythology.
The story of the myth is that a boy named Hyacinth was killed during a game. A gorgeous Hyacinth bloomed from the cut in his head. The hyacinth's common meaning is one of rebirth and regrowth.
Tall and striking with unique textures and available in vibrant colors, they are extremely popular for Easter and Spring.
5. Anemones
Anemones is another flower which has become more commonly integrated into flower arrangements in recent years. One meaning of the Anemone is that of a Spring breeze which can be traced back to a Greek myth.
Although they look delicate, they are actually extremely long lasting. A popular flower for weddings, they look great paired with roses and greenery, as well as in single variety bouquets.
Although our list above includes a few of our favorites, there are also a ton of other Spring favorites, including tulips, snapdragons, daffodils, and more.
Are you prepared for Spring and Easter? Shop now for the best availability!