Our farms in South America are truly exciting places to visit! We love to be in close contact with all our farms connected to our platform and since travelling is finally possible again our CEO, Will de Wit, visited some of the farms last week.
We wanted to take you along on the journey to discover a bit more about the farms you're getting your beautiful wholesale flowers!
Did you know: We have more than 55+ Farms available on our platform! That's an incredible amount of different sources to get your farm-fresh flowers from as a professional florist!
Afrodita (AFR) in Colombia
We visited the always amazing AFR (Afrodita). This Columbian farm is the best there is at growing premium quality hydrangea blooms! Check it out for yourself: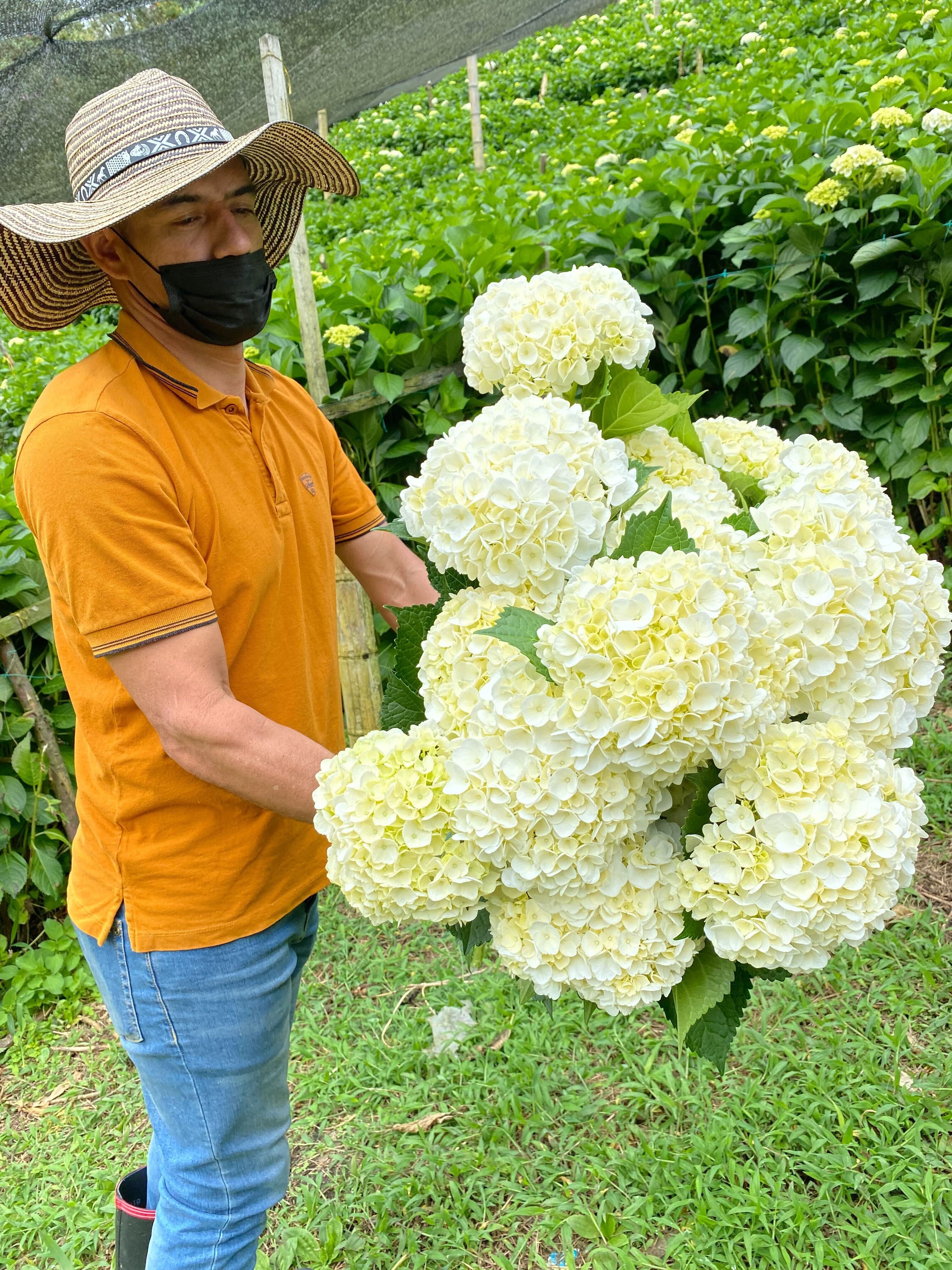 Hydrangea grower: AFR (Afrodita) showing beautiful big-headed Hydrangea blooms in the flower fields
Looking around in the flower fields at AFR (Afrodita)
Looking for the perfect place to order your best quality Hydrangea wholesale flowers? Afrodita is the farm you should be going for! AFR was founded in 2017, and has since been growing the best quality cut flowers!
Besides the many natural color shades, Their Romance Airbrushed Collection allows AFRODITA S.A.S. to further explore and meet any color specification. For their, Airbrushed Collection they use the highest grades in flower paint and the best techniques to ensure the best vase life.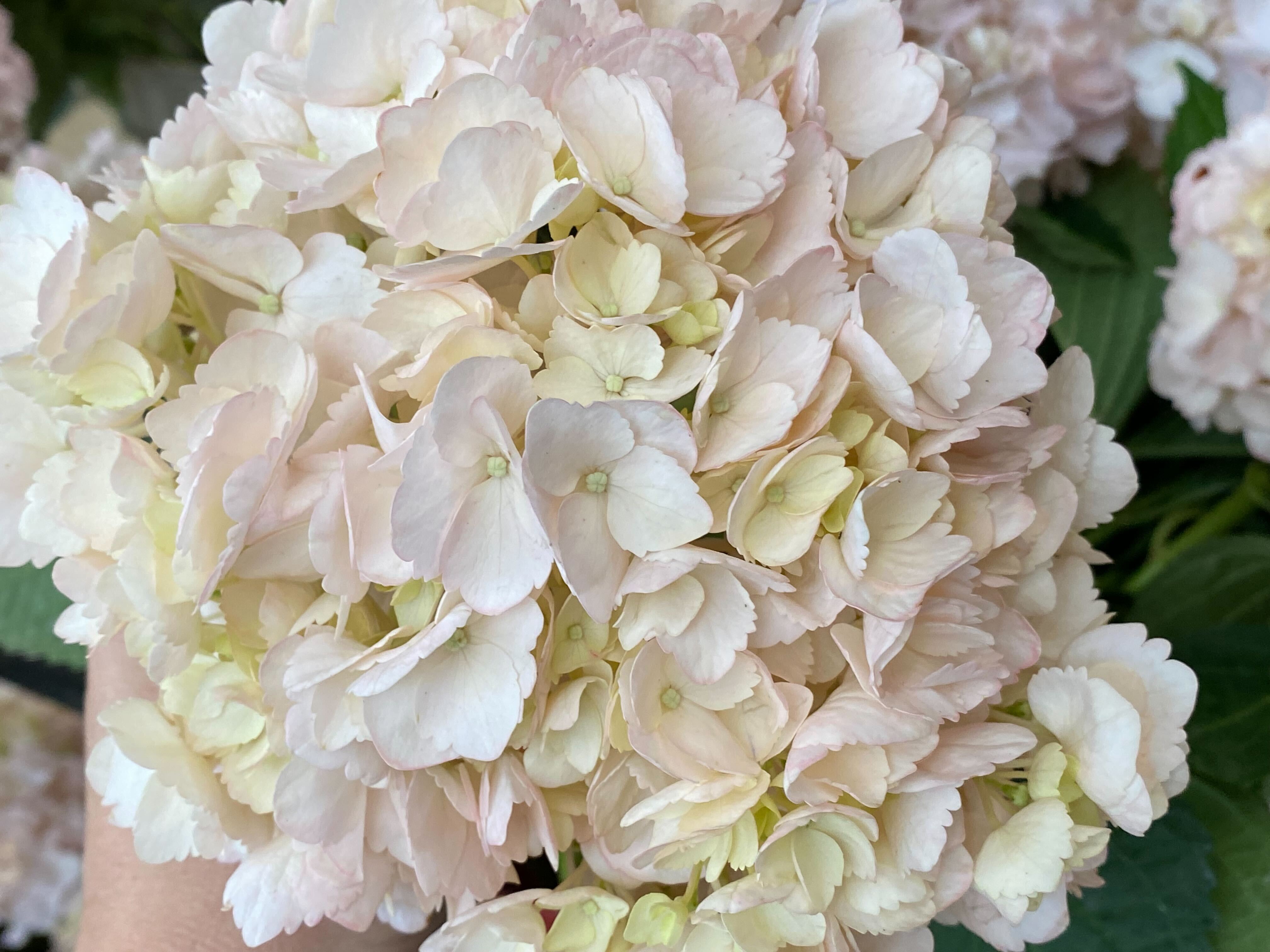 Look at this super cute blush hydrangea! It's perfect to use in wedding designs
Carmel Flowers (CRF) in Colombia
Carmel Flowers is a fantastic Chrysanthemum grower! Here you can buy perfect Chrysanthemums in bulk.
The atmosphere and temperature at CRF's location are perfect and ideal for growing the best quality fresh-cut flowers! The fields and facility are located at 2.100 meters (6.900 feet) above sea level in Rionegro, Antioquia, where the average temperature is 17° C (63° F). The company itself has been founded in 1988 and is located just ten (10) minutes away from the Jose María Cordoba International Airport, an excellent location for handling and delivering cut flowers, keeping the cold chain intact.
Post-harvest at CRF (Carmelflowers)
Eco Roses (ECO) Farm in Quito
We've visited various farms in Quito and its surroundings and wanted to take you with us behind the scenes!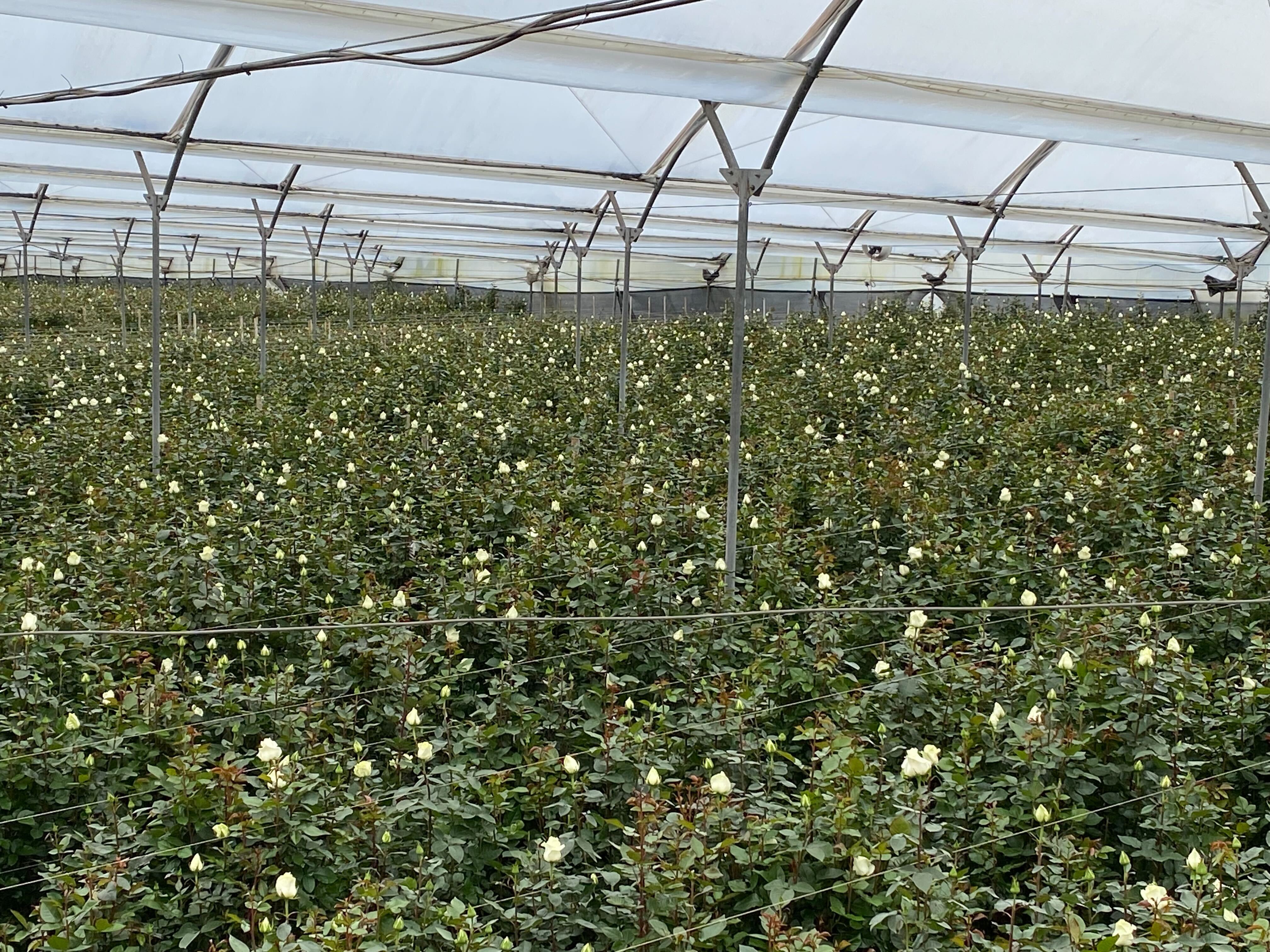 Here you see the flowers in the fields at the farm. These flowers will be cut at the correct lengths to be processed.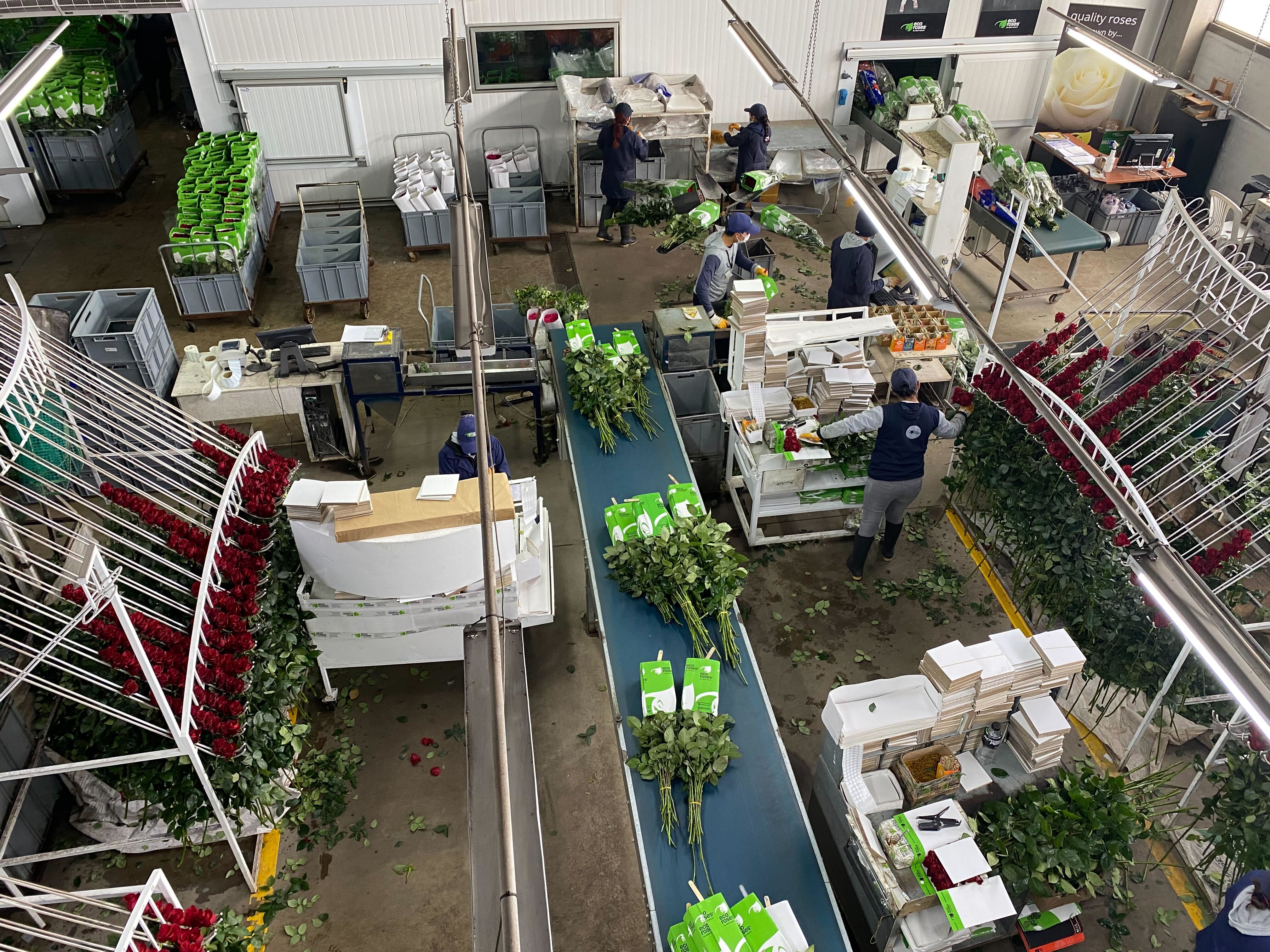 Flowers are being processed straight from the fields and put together into bunches and ready to be shipped to your floral business!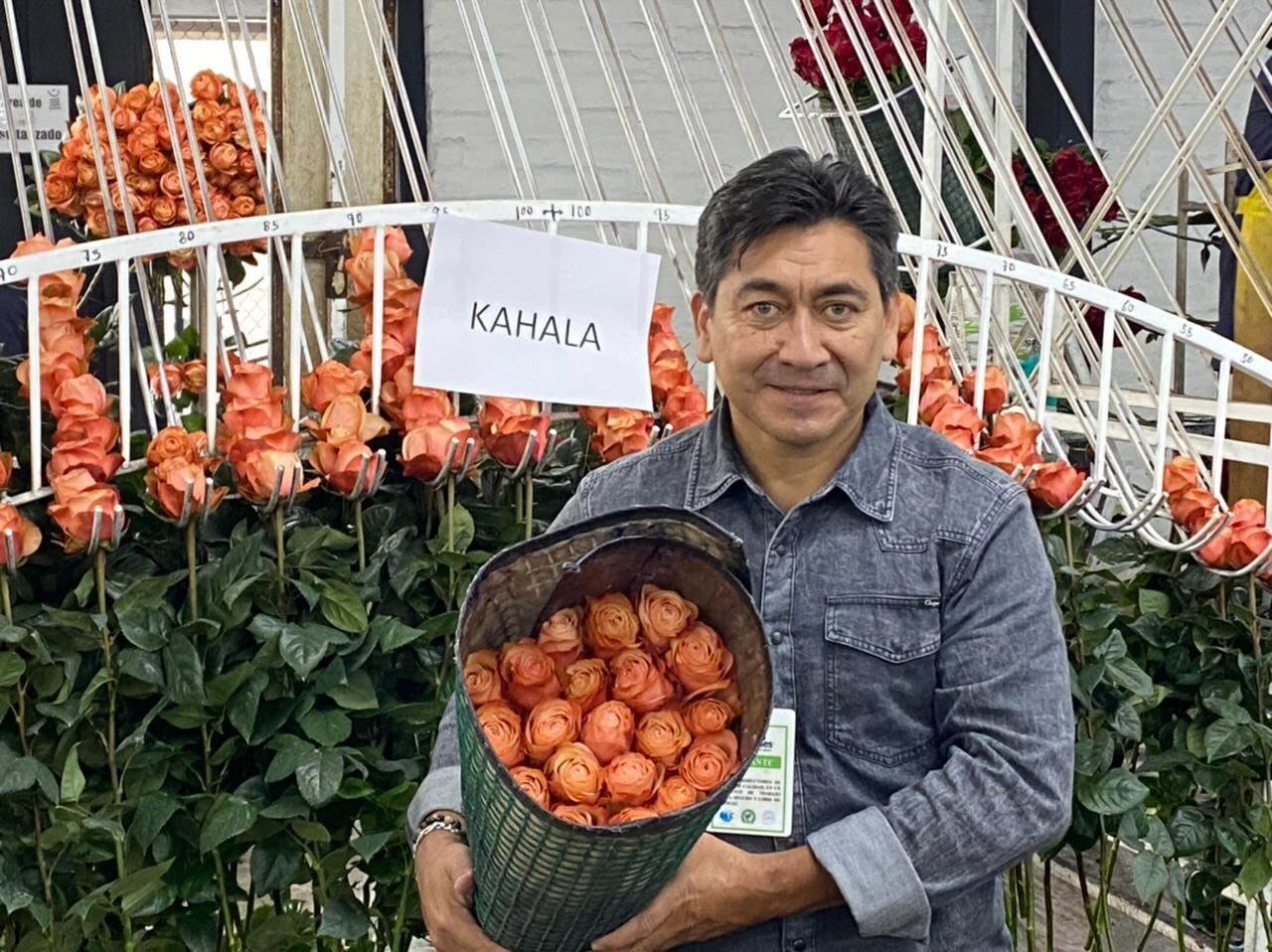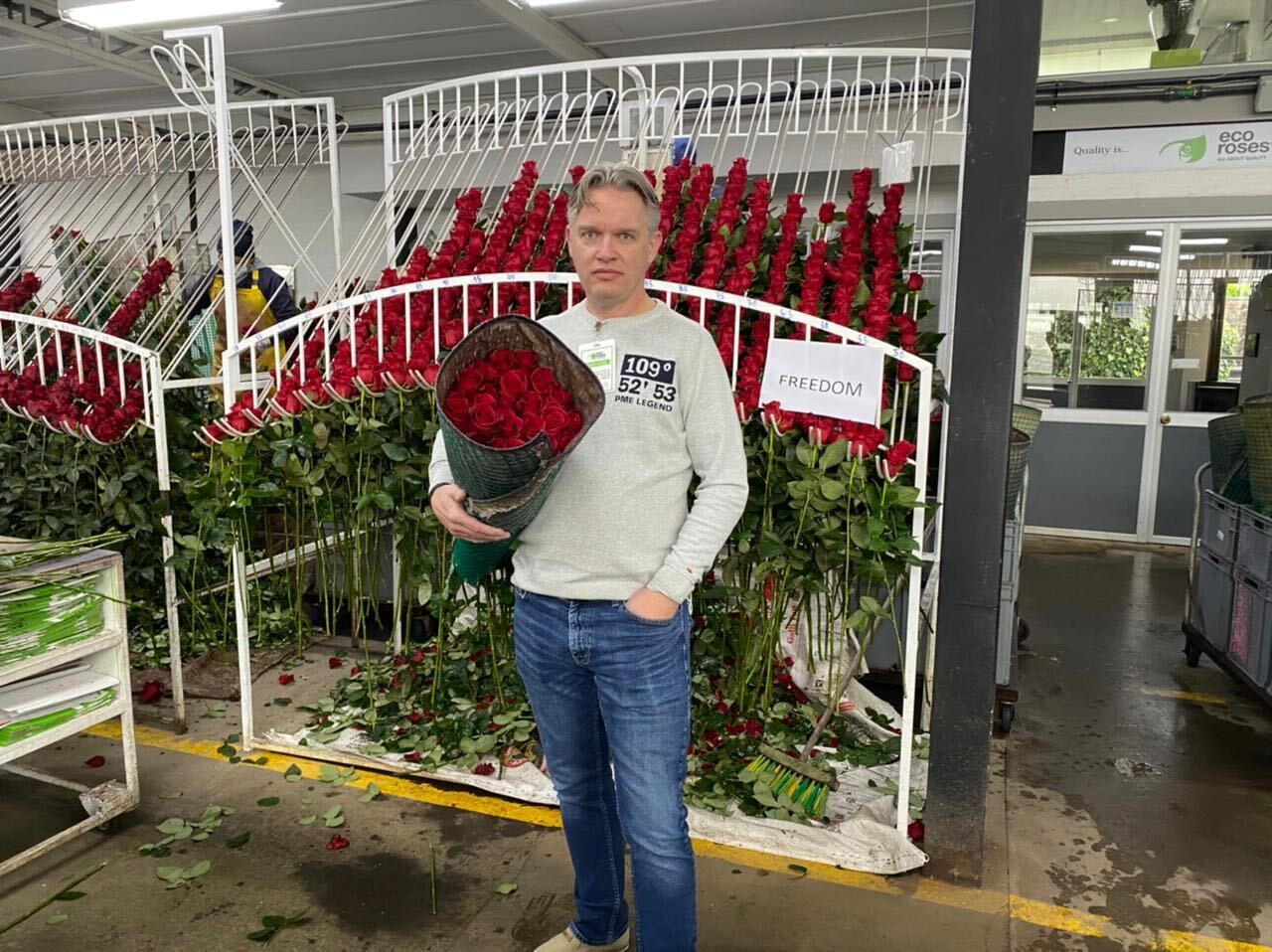 Freedom roses hanging in the racks. Would you like to shop from ECO Farm? Click here!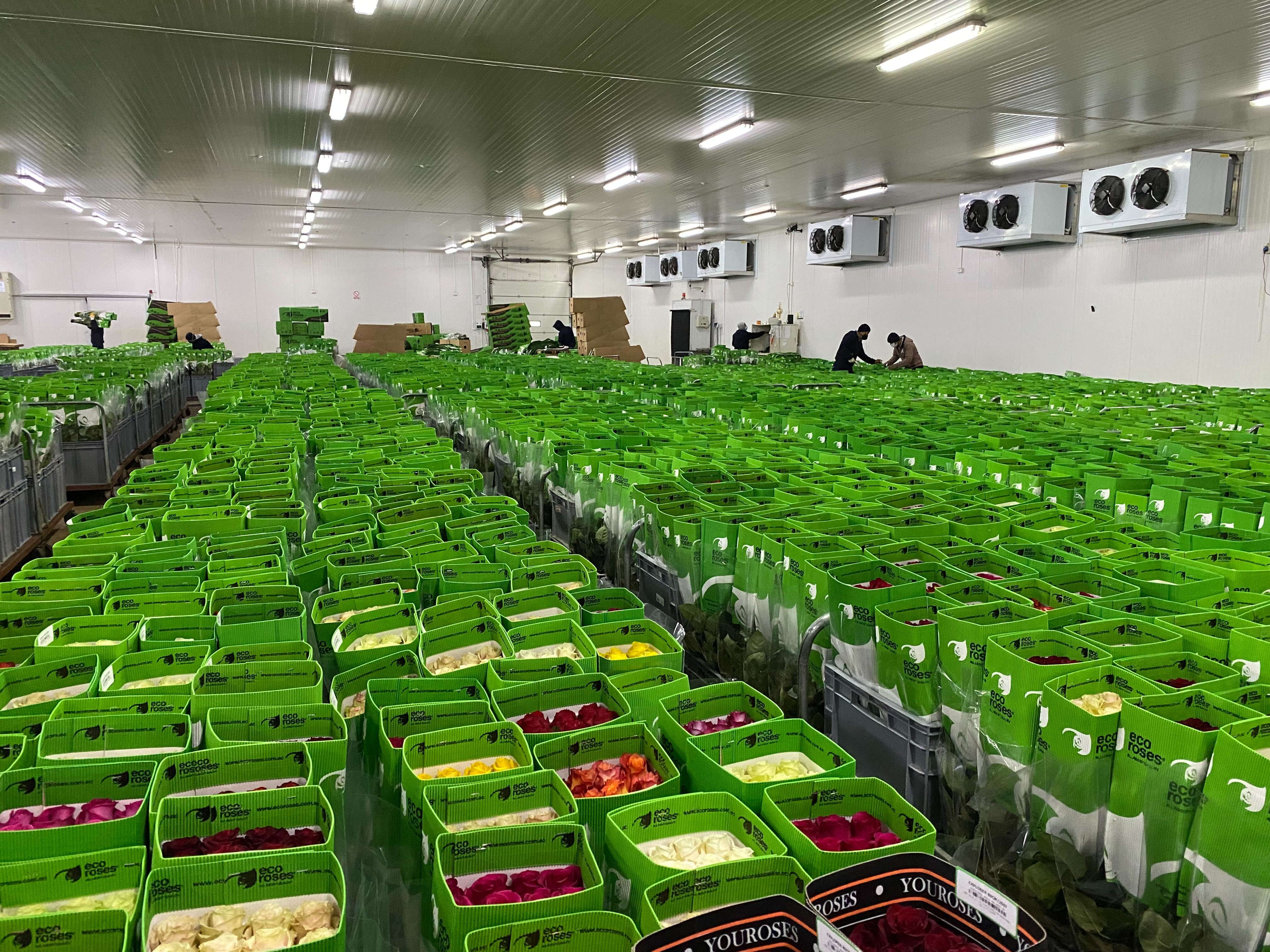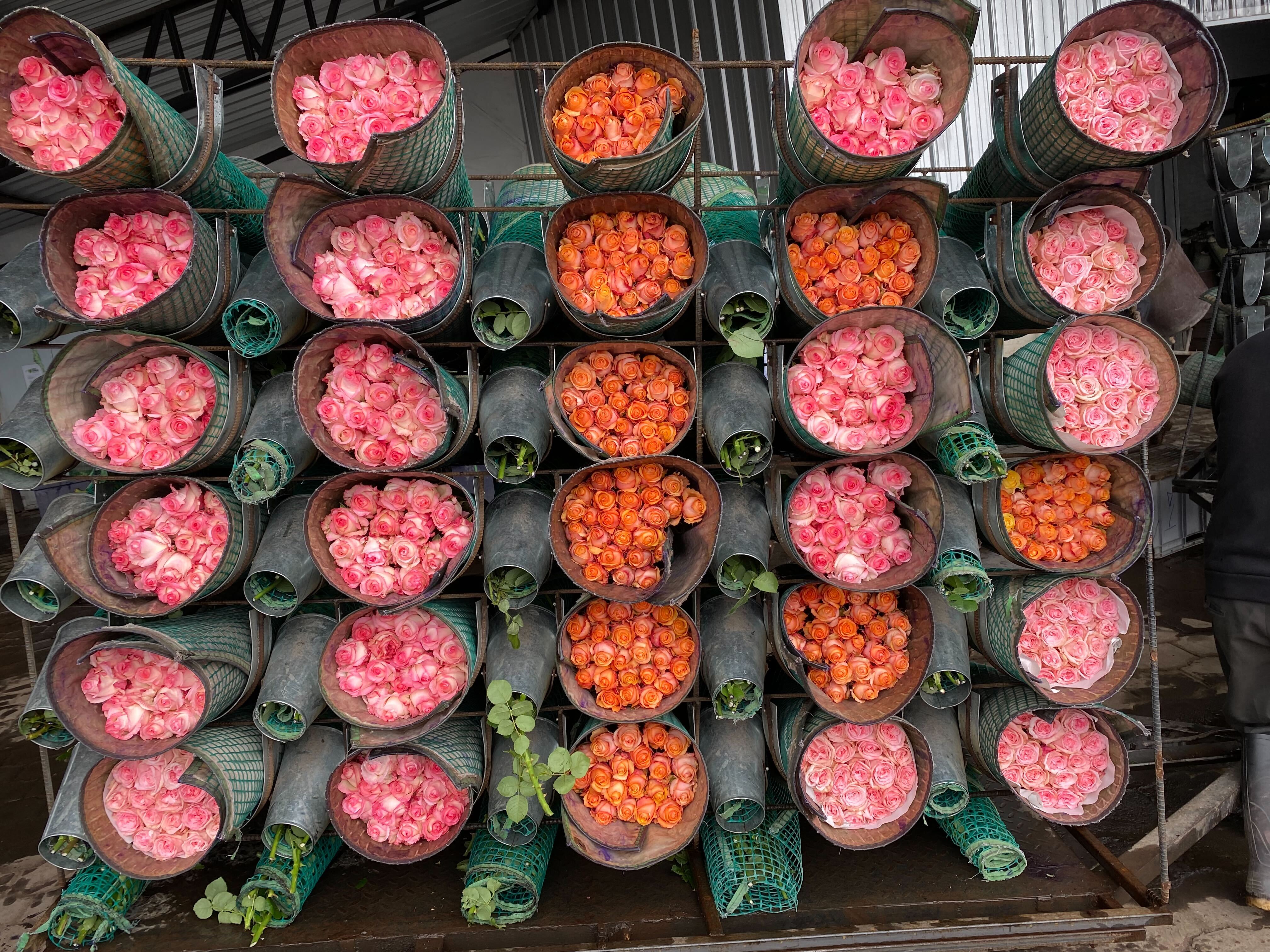 Look at these wonderful rose colors! The roses in the picture are ready to be loaded and shipped to your florist shop or studio.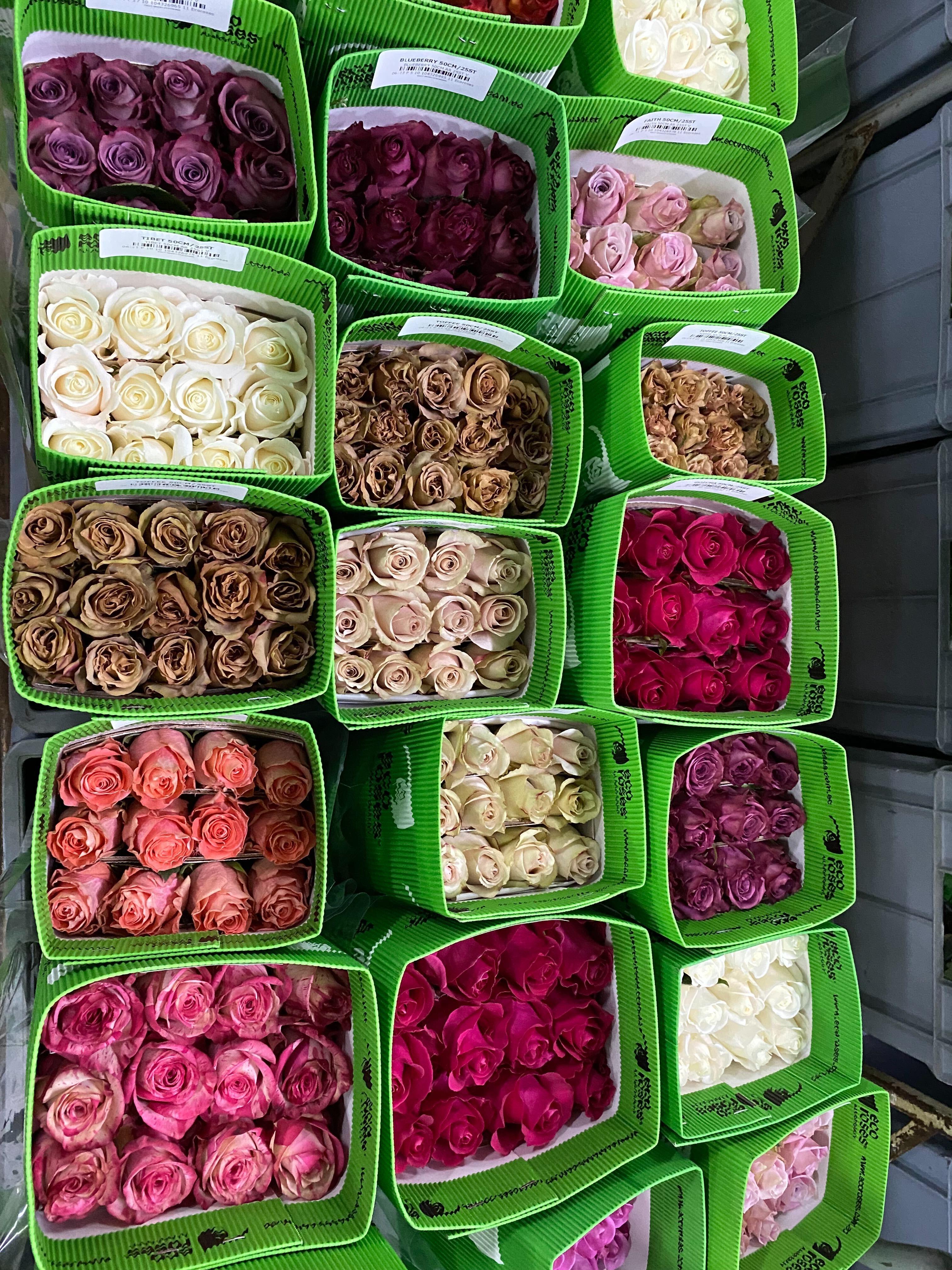 Here you can see the many different rose colors that they are growing! You can see the wonderful orange, purple, pink, blush, white, toffee/caramel colored roses.