PRESS RELEASE | New York - Juli 14, 2021
Robert Carry joins the iBuyFlowers sales team!
Robert Carry has a proven track record in the floral industry with more than 20 years of experience working in many different retail and wholesale settings. After working as a Buyer, Retail Director, Produce Manager, and wire-service sales, Robert now takes on the role of an Account Manager at iBuyFlowers.
He will take on the sales territory:
Montana

Idaho

Washington

Wyoming

Oregon

"I am excited to start at IBF because it's an innovative company, employing knowledgeable and friendly people. I look forward to working in a forward-thinking culture, and taking on the challenge of building relationships and developing sales in my territories."
With his many years of experience, personal drive, and hunger for the industry, we're convinced Rob is the perfect addition to our sales team!
We're welcoming Carry to our team as he takes on this new opportunity at iBuyFlowers!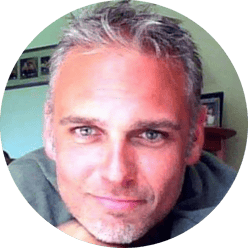 iBuyFlowers LLC | 228 East 45th Street, Suite 9E | New York | NY 10017 | USA
Tel: +(1) 844-428-9100 | info@ibuyflowers.com |www.ibuyflowers.com