PRESS RELEASE | New York - April 30, 2021
Kevin Lawson joins the iBuyFlowers sales team!
Kevin Lawson is a seasoned sales professional in the floral industry with over 2 decades in the floral experience. His pragmatic approach in combination with the broad knowledge of the floral wholesale business makes him a perfect addition to the sales department of iBuyFlowes.
Kevin has a proven track record of great customer service along with a hunger to help all in the floral industry. He will initially take ownership & responsibility of the following states; CA. AZ. UT. NV.
With years of experience and a distinguished track record in floral sales, Kevin is going to be a real asset to the iBuyFlowers.com team! We want to wish you a warm welcome to the team!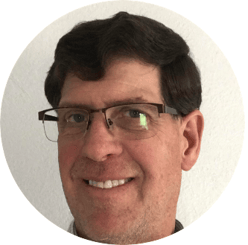 iBuyFlowers LLC | 228 East 45th Street, Suite 9E | New York | NY 10017 | USA
Tel: +(1) 844-428-9100 | info@ibuyflowers.com |www.ibuyflowers.com