IBuyFlowers Road Trip: the CU flowerhouse
Our CEO is on the road!
We're so thrilled to be visiting our valued IBuyFlowers customers and hearing their stories!
iBuyFlowers CEO Wilfred de Wit is visiting customers all over Illinois.
His first stop was visiting Andrea Hunt-Shelton of Champaign, Illinois-operated the CU flowerhouse.
In 2021, Andrea opened the CU flowerhouse by A. Hunt Design offering custom arrangements for everyday floral design needs, weddings, and events, as well as Celebration of Life/Funeral flowers.
The CU flowerhouse is also a CO-OP space for small businesses from the Champaign/Urbana area. It is also a private event space and event rental company.
Follow her on Instagram and Facebook!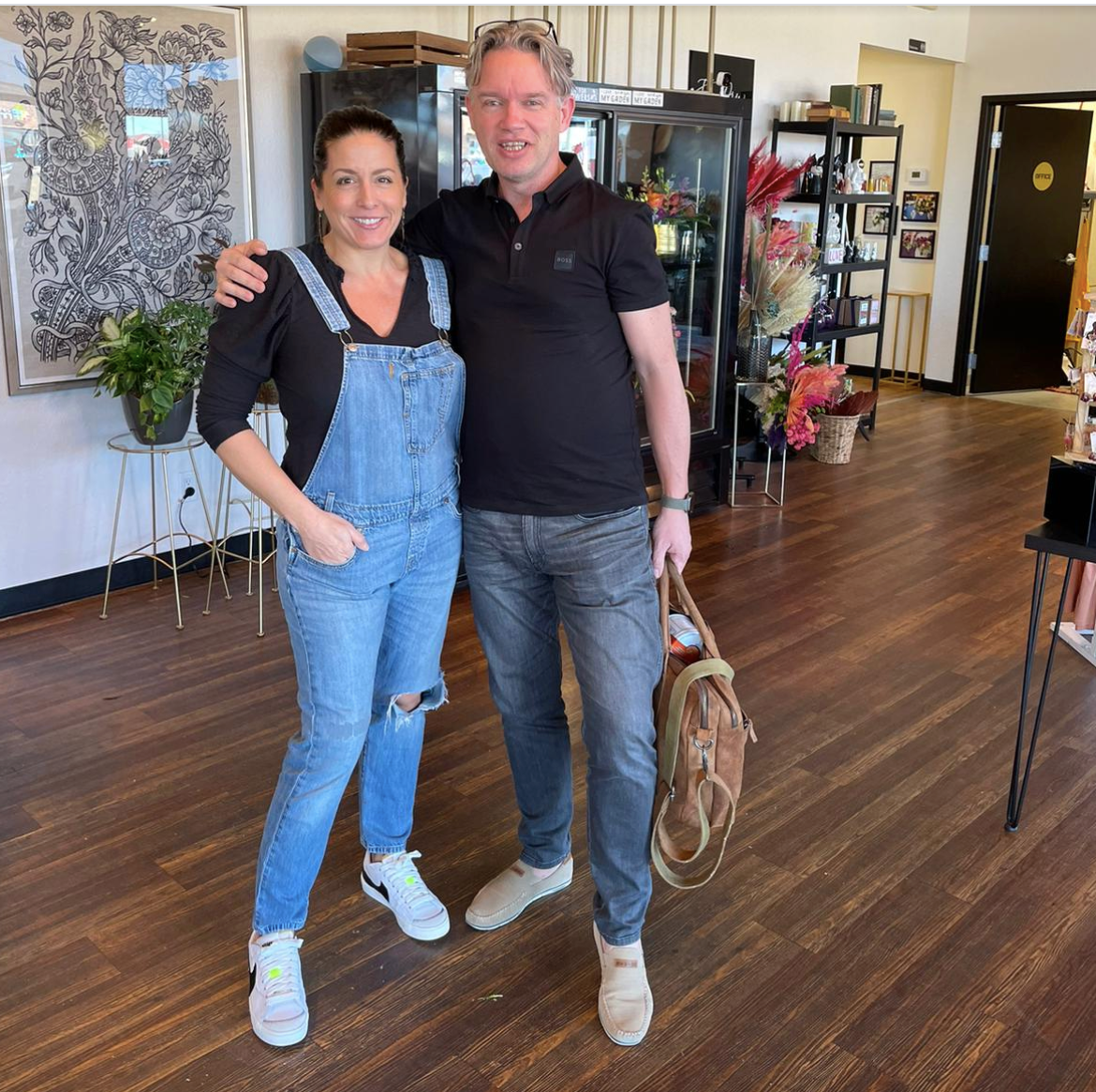 We love our customers! Make sure to tag us in your photos on our Instagram!