Why choose an online wholesale florist?
In today's competitive floral business environment, choosing the right flower wholesaler for your business is essential for success.
All floral businesses looking to improve their productivity are embracing the benefits of an online platform.
The freedom to order your wholesale flowers 24/7 and online will save you a lot of time and make your business more efficient.
Imagine how much time you would be saving by not having to drive to the flower wholesale house every week!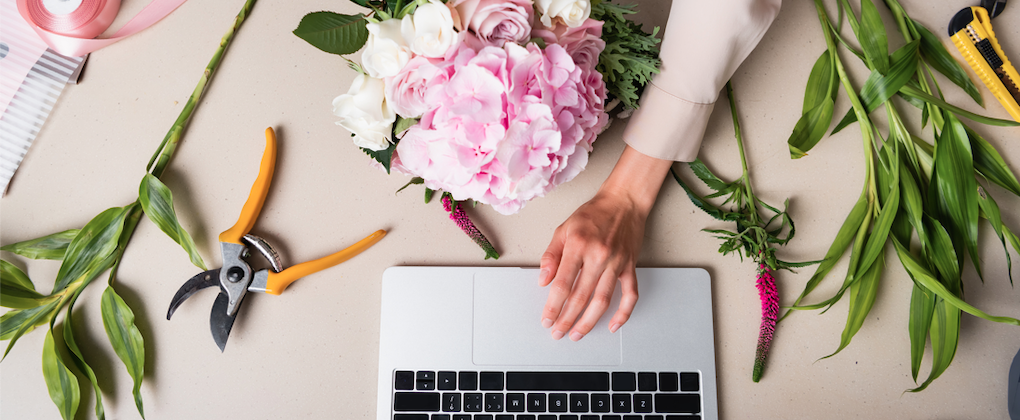 Therefore, for many businesses, buying their floral inventory through an online wholesaler is much cheaper and easier. However, finding the right flowers and varieties for your customers or brides online can be a challenge sometimes.
At iBuyFlowers we try to help you as much as possible to make your buying process easier & faster!
We've made extensive rose color and substitution guides to make sure you never have to disappoint the customer if the specific flower is not available at that time of year! You can also use the guide in your preparation for your creativity pitch to your bride and groom!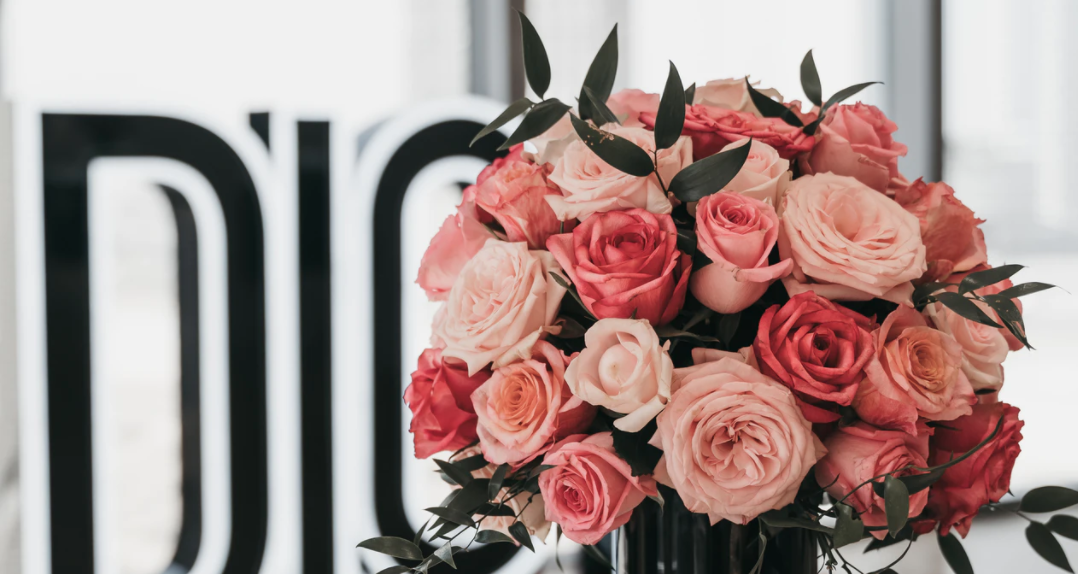 While continuously updating our inventory, as of now we have more than 4500 varieties in our assortment and more and more farms are joining our platform every month! (Did you know that we have 50+ farms in our inventory at the moment?)
We want all floral experts to be able to get the best buying experience on our platform!

1. Buying in bulk
2. Customize your own box
3. shop by a shopping list
4. By standing order
5. Re-order your previous boxes
As a florist or floral designer, you set the bar high for the quality of the product that you want to sell in your shop or to show in your designs. One of the most sought-after characteristics is the vase life of the flowers.
The Vase life of our Farm-Fresh flowers
The flower vase life is very important when it comes to selling your floral designs. Florists and designers alike want their customers to come back for more, not because the flowers died out within a couple of days of purchase!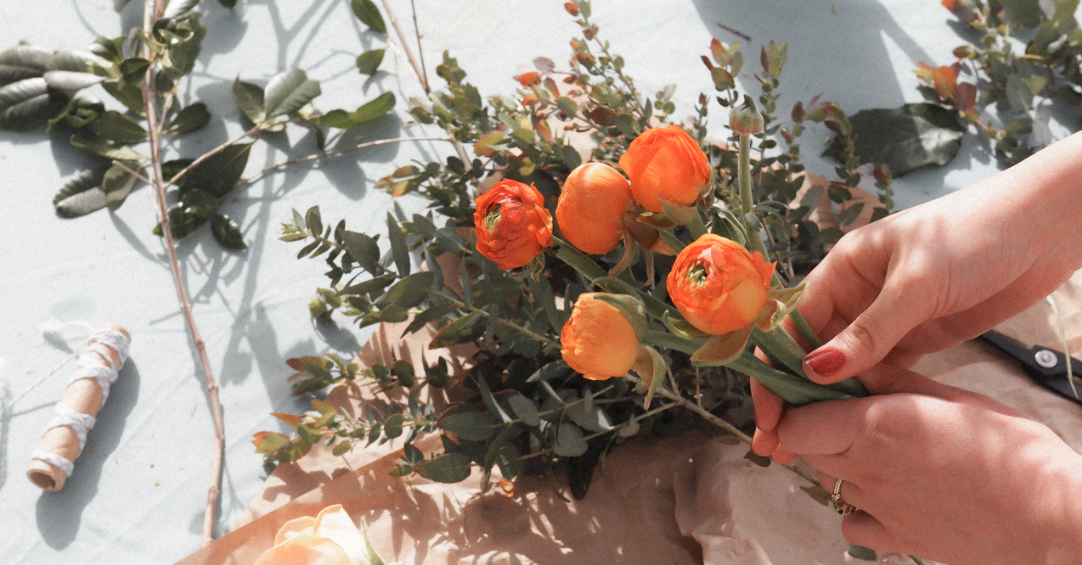 All our flowers are therefore farm-fresh and shipped straight from the field and the farm to your door! This ensures a much longer vase life than the products from other wholesalers.
Competitive Standing orders shipped straight to your shop!
Another great advantage is a fully automated standing order on the flowers essentials that you need in your shop every! We can offer competitive prices and will ship the flowers straight from the farms to your shop!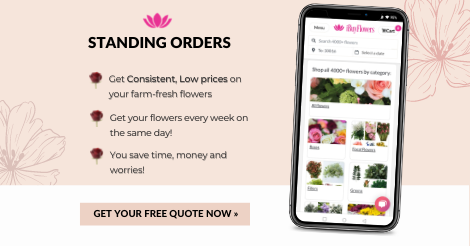 Read what Existing Clients customers say
When looking for a new wholesaler for your business, it can be important to read what the experiences are of existing customers.
The user experience of our platform is very important to us!
We are here to make your floral life easier and therefore want to ensure that you have a smooth, easy, and fast way to order your flowers. Additionally, we want to realize quick and effective responses whenever there's a problem with your order or when you have questions regarding your products.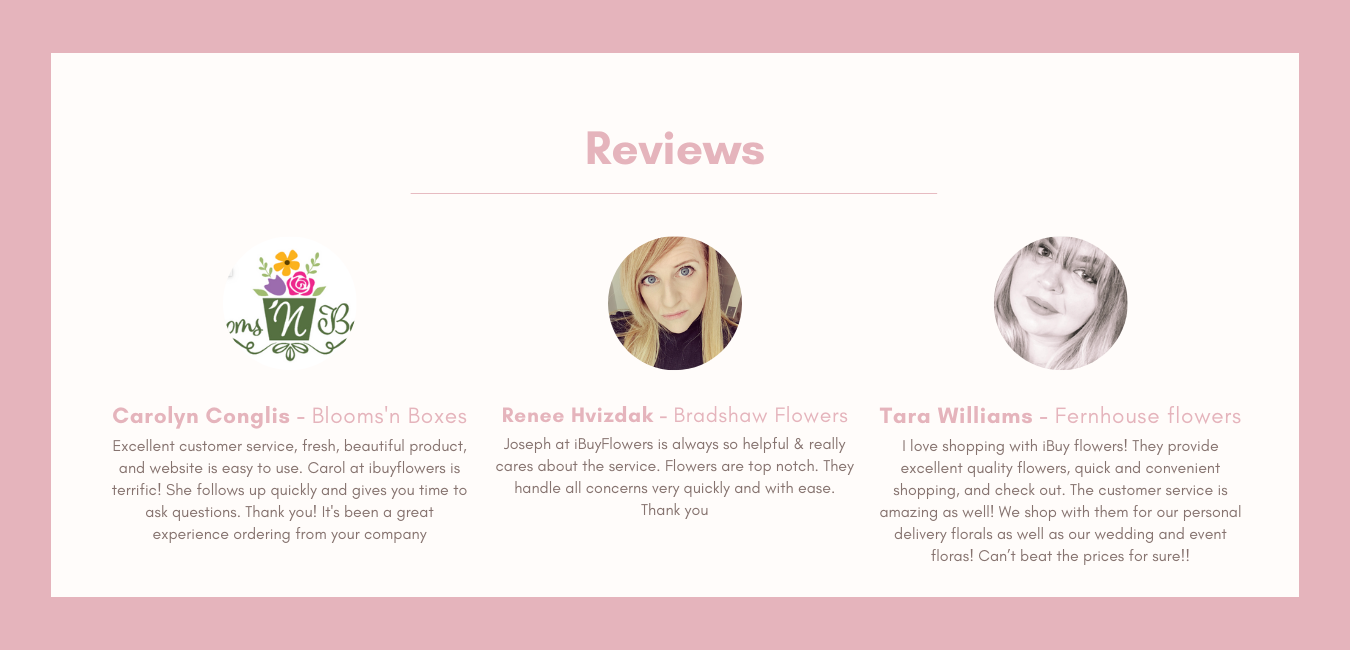 Other people's experience can guide you as you decide whether or not to start ordering your products from iBuyFlowers.com!

Make your professional floral life easier and more efficient with iBuyFlowers.com floral wholesaler!