New dried flower collection available!
At iBuyFlowers we're completely smitten with dried flowers! The trend is growing and making its way into more and more homes and weddings of your customers.
It is for sure a trend that will continue expanding in the near future. Dried flowers can be made to match any decor and can last for years without needing any care and water, making them perfect as gifts or decorations!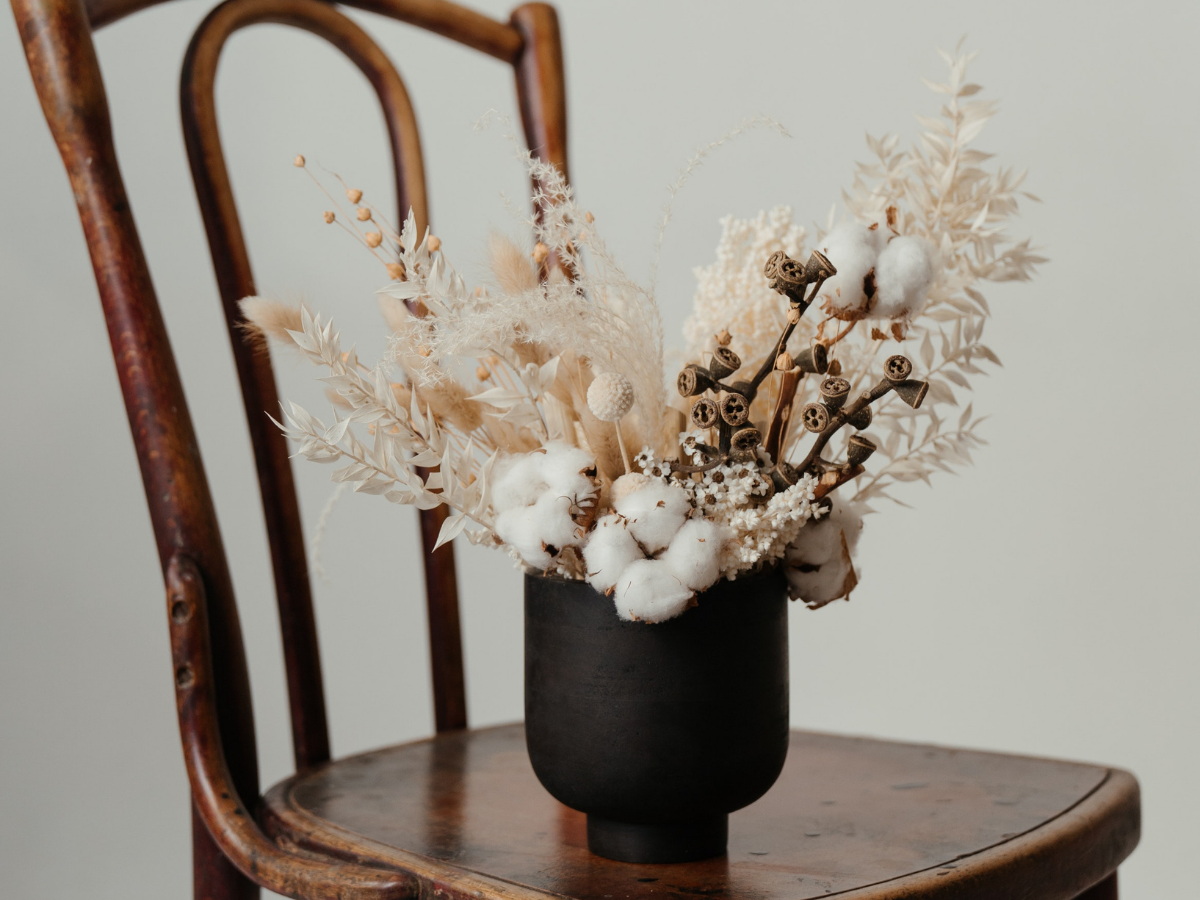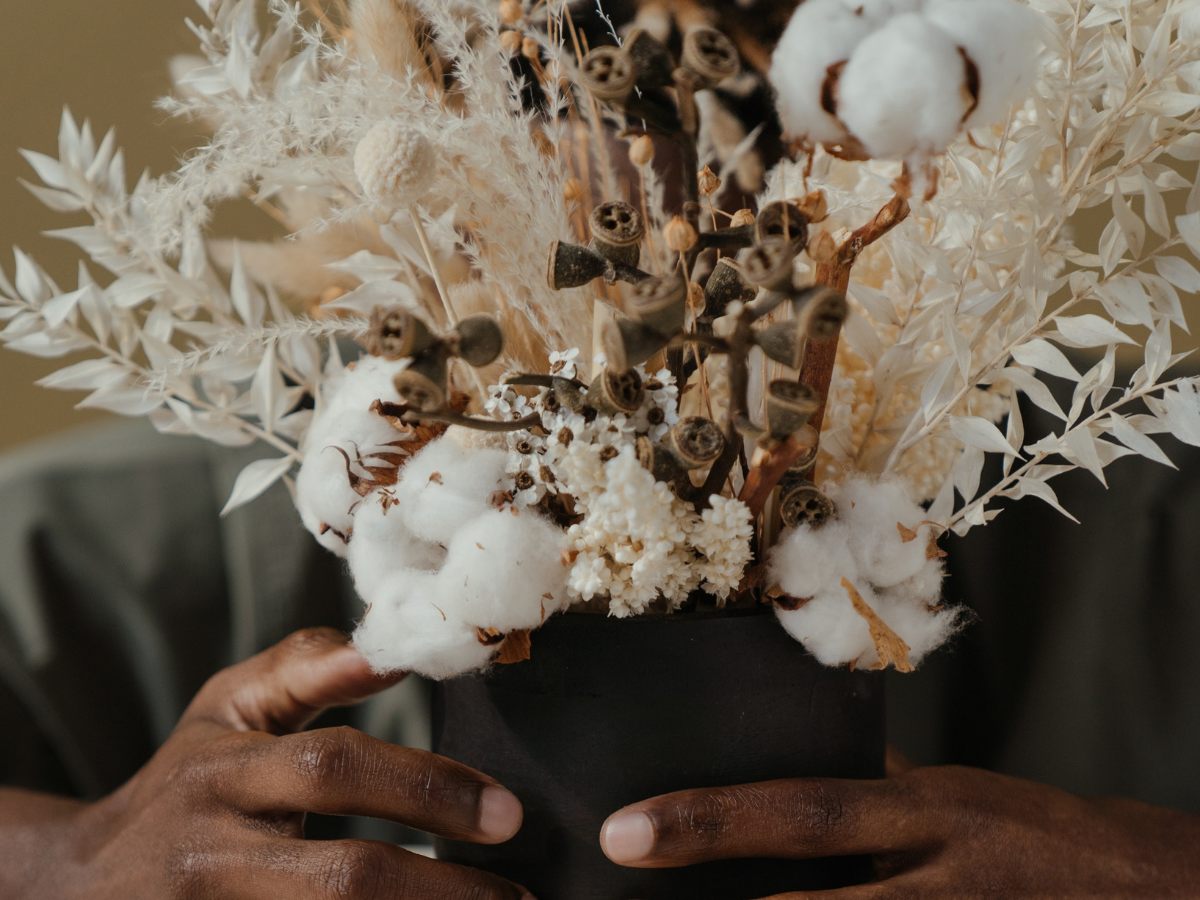 Dried flowers are back and they're better than ever! We've seen a lot of trends come and go in the world of floral design, but we think this one is here to stay.
So it's not surprising that dried flowers have been showing up all over social media lately.
With all kinds of types of designs making their way into more and more weddings, we can see why many brides-to-be want to start incorporating them in their own wedding décor. If you're thinking about using dried flowers for your big day, there are plenty of ways you can use them!
Whether they want to go for a rustic look with Eucalyptus and ferns or something more delicate with Achillea, Craspedia, or Eryngium, there are for sure plenty of options to choose from.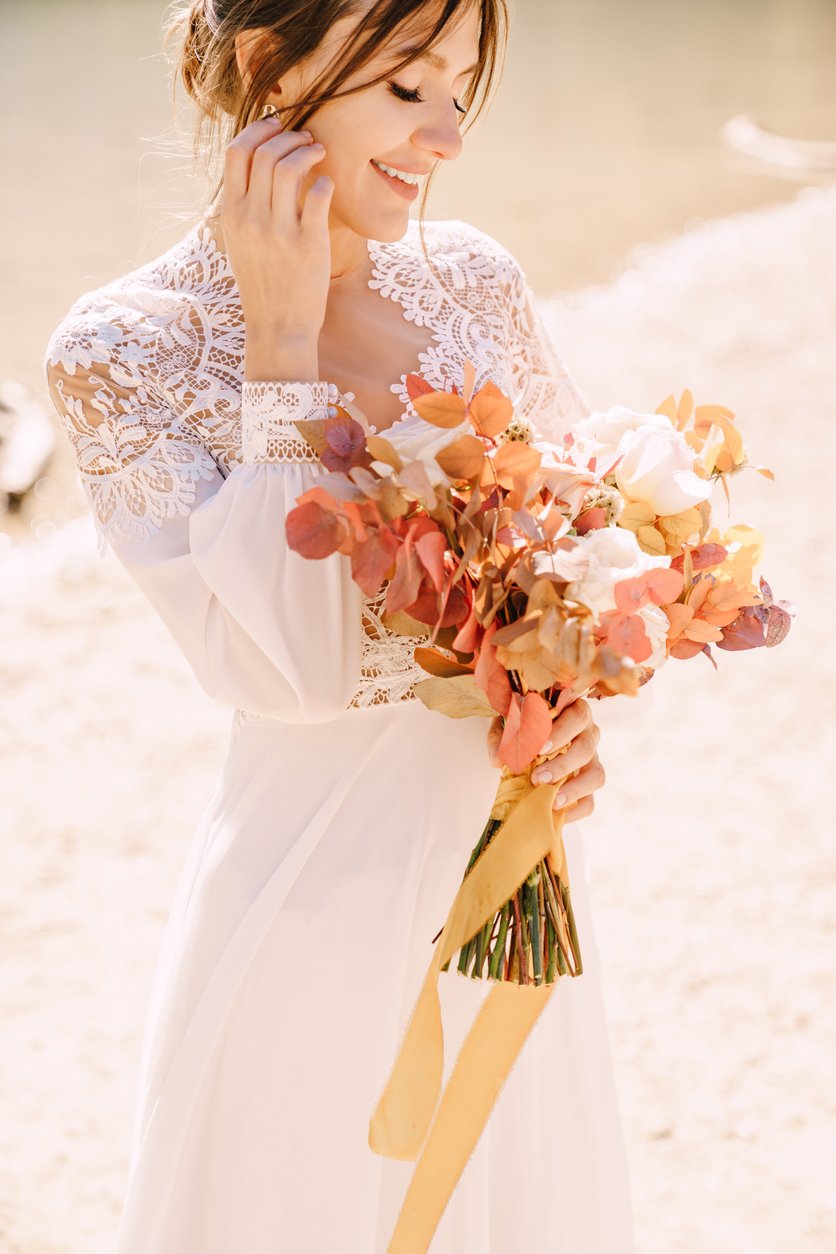 Some flower varieties work better as dried flowers compared to others. Especially flowers with tight petals dry very well and beautifully. another great pick is flowers which are a little more sturdy than average, making them less prone to losing their leaves in the processor while using them to design. That is why dried Eucalyptus is such a gem!
And what about bright-colored dried flowers? We've got many of these eye-catchers in our assortment!
Check out these awesome colored Ruscus leaves from our new collection!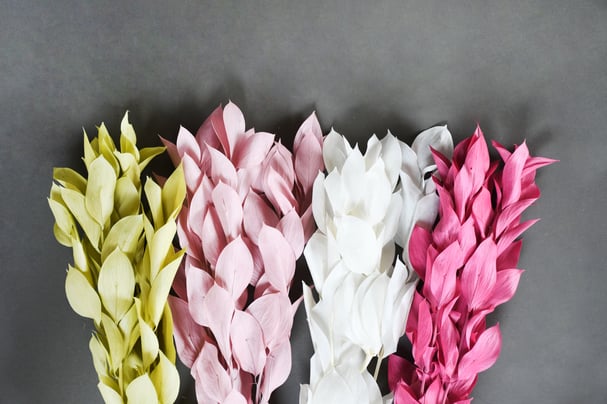 Other beauties with pastel colors you could use in your designs are: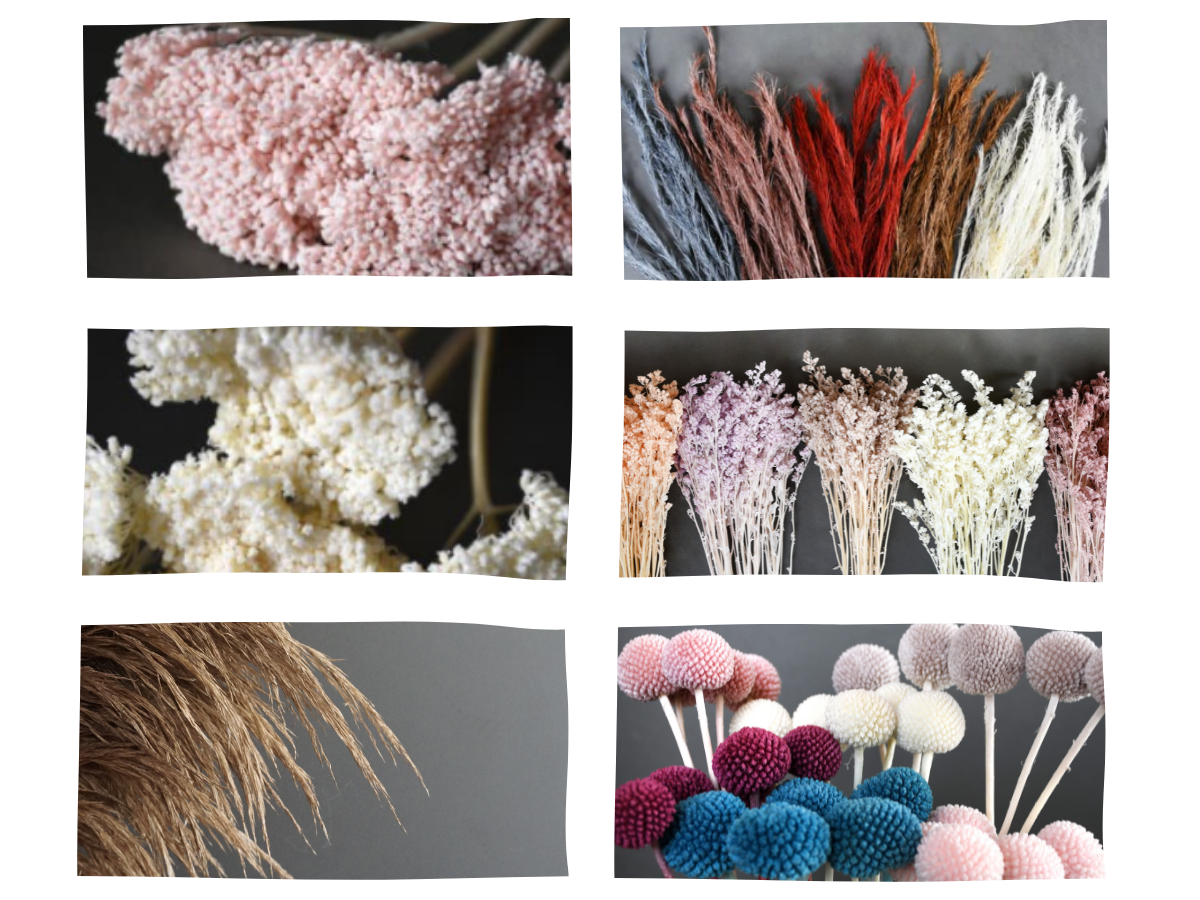 Make your professional floral life easier and more efficient with iBuyFlowers.com floral wholesaler!